THE BIG PINEAPPLE
Nambour Connection Road, Woombye, Sunshine Coast
Open 7 days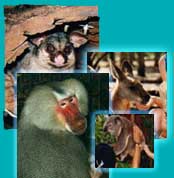 Animals at Brisbane's Alma Park Zoo

BRISBANE'S ALMA PARK ZOO
Open 9am-5pm (last entry 4pm) every day except
Christmas Day
Alma Road, Dakabin, Queensland Australia 4503
Phone: (07) 3204 6566, Fax: (07) 3204 4330

BRISBANE BOTANIC GARDENS
The Brisbane Botanic Gardens - Mt Coot-tha, officially opened in 1976, is situated in the Queensland State Capital, 8 km from the city centre. The 52 hectare complex contains an administration centre, a botanical/horticultural library, a laboratory, a 300 seat auditorium, the Sir Thomas Brisbane Planetarium and the Queensland Herbarium.


BRISBANE CONVENTION AND EXHIBITION CENTRE
Cnr. Merivale & Glenelg Streets
Southbank, Brisbane, 4101
Ph: 61 7 3308 3000
Fax: 61 7 3308 3500


CASINO
Treasury Casino, Queen Street, Brisbane
Daily - 24 hours


CHINATOWN MALL
Between Wickham & Ann Streets, Fortitute Valley
Ph: (07) 3252 5999

CHAMPAGNE BREAKFAST FLIGHTS
An aircraft flight over Brisbane, and Moreton Island followed by a landing on nearby North Stradbroke Island for a gourmet champagne breakfast.


CITY BOTANICAL GARDENS
Conrad Treasury Casino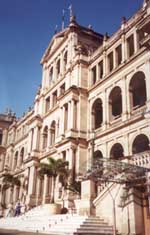 Alice St, City
Open daily
(07) 3404 2533

CUSTOMS HOUSE GALLERY
399 Queen Street, Brisbane
Ph: (07) 3365 8999
Fax: (07) 3365 8900


DOWNFALL CREEK BUSHLAND CENTRE
Raven Street Reserve at McDowall, where a well appointed picnic ground connects with bikeways and trails and is floodlit after nightfall for summer evening barbeques. Information: 3353 3266 or 3403 5937.


FLY ME TO THE MOON HOT AIR BALLOONS
Enjoy the experience of viewing Brisbane and surrounding areas from above in a hot air balloon.
95 Dykes Street, Mt Gravatt Qld 4122


GOLD COAST
The tourist capital of the southern hemisphere is only a leisurely one hour's drive from Brisbane and has a wide range of activities including exciting theme parks, beautiful hinterland scenery and by night, enjoy the character of it's world renowned nightclub and restaurant scene.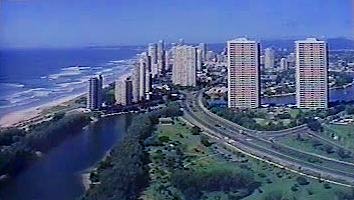 KANGAROO POINT

LONE PINE KOALA SANCTUARY
Jesmond Rd, Fig Tree Pocket, Qld 4069, Brisbane, QLD
Ph: +61 7 3378 1366, Fax: +61 7 3378 1770
Open every day of the year from 8:00-17:00 (from 13:00 on Anzac Day, April 25)


MARITIME MUSEUM (South Bank)
Southern End, South Bank Parklands
Open 9:30am to 4:30pm, Seven Days a week (last entry 3:30pm_


MARKETS
Thursday

McWhirter's Indoor Markets


Markets at South Bank Parklands


Friday

South Bank Lantern Markets
McWhirter's Indoor Markets

Saturday

South Bank Craft Village Markets
Brunswick St Markets
McWhirter's Indoor Markets

Sunday

South Bank Craft Village Markets
Riverside and Eagle St Pier Art and Craft Markets
McWhirter's Collectables Market
Manly Creative Markets
Cannon Hill Flea Markets
Rocklea Flea Markets
Stafford Flea Markets


MORETON BAY
Visit the beautiful bay and islands of Moreton Bay, the perfect place to escape city life. Places to see include:
Cleveland
Redcliffe
Wellington Point
Victoria Point
Redland Bay
Nth Stradbroke Island
Coochiemudlo Island
Bay Islands
Moreton Island - Tangalooma
St Helena
How to get to the Islands -
North Stradbroke Island
Passenger Ferry - departs from Toondah Harbour, Middle Street, Cleveland. Bookings not required.
Vehicle Ferry - 11 services daily from Cleveland to Dunwich. BOOKINGS ESSENTIAL. Phone 07 3286 2666
Coochiemudlo Island
Passenger Ferry - departs from Victoria Point jetty. Departs every 30 minutes daily from 5am.
Taxi Service - departs Victoria Point and Cleveland, operates daily.
Vehicle Ferry - operates daily (10 services - subject to tides). BOOKINGS ESSENTIAL. Phone 07 3820 7227.
Moreton Island
Vehicle Ferry - departs from Redland Bay.

NORTH PINE COUNTRY PARK
Dayboro Road, Kurwongbah, Queensland 4503
Phone: + 61 7 3285 3138, Fax: + 61 7 3205 0722



NOOSA on the Sunshine Coast (close enough for a day trip)

Old Windmill, Wickham Terrace, City

OLD WINDMILL
(convict built)
Wickham Terrace, City

PARLIAMENT HOUSE
To organise a tour, please phone 3226 7562


POWERHOUSE MUSEUM

QUEENSLAND ABORIGINAL CREATIONS
199 Elizabeth Street, City
Ph: (07) 3224 5730

QUEENSLAND MUSEUM
Grey & Melbourne Streets, South Bank, South Brisbane
Phone (07) 3840 7555 or 3840 7635, Fax (07) 3846 1918
Open 7 days a week 9am to 5pm except Christmas Day and Good Friday


QUEENSLAND ART GALLERY
Open 7 days a week 10am to 5pm
Melbourne Street, South Brisbane, Queensland
Ph: 0011 + 61 + 7 + 3840 7333, Fax: 0015 + 61 + 7 + 3844 8865

SOUTH BANK

The heart of Brisbane's culture, entertainment, recreation and education, Brisbane's South Bank is a lifestyle precinct unlike any other in the world.

Enjoying one of Brisbane's best locations, at South Bank the elements which comprise an idyllic Queensland lifestyle blend to form a vibrant precinct which attracts more than nine million people annually and which has earned the precinct the reputation of Brisbane's number one tourist destination and "people place".

The popular precinct just across the Brisbane River from the city's CBD has a diverse range of activities, tastes, cultures and experience.

Enjoy the delights of a lush, sub-tropical, 17-hectare parkland that includes Australia's only beach in the heart of the City, South Bank Beach, rainforest walks, picnic and barbecue areas, water features and a picturesque riverfront promenade on which to walk, run and rollerblade.

A visit to South Bank is also an experience for the tastebuds with more than 30 restaurants, cafes and takeaways available catering to all tastes and appetites.

South Bank is also Brisbane's arts precinct - home to the Queensland Art Gallery, Queensland Performing Arts Centre, Opera Queensland, Queensland Theatre Company and State Library - all of which take pride of place along the bank of the Brisbane River.

Recognised internationally as one of the most successful redeveloped World Expo sites in the world, the South Bank precinct is used by other Expo cities as the benchmark for creating a premier destination.

A year-round events calendar ensures there is always plenty to see and experience.

For further information, telephone the Visitor Information Centre on 3867 2051 or visit the website www.south-bank.net.au


Dining

With more than 30 restaurants, cafes and bars, visitors to South Bank can dine at a different establishment every day of the week!

South Bank has the cuisine and location to suit all tastes, appetites and budgets ranging from Turkish, Indian and Asian to Mediterranean, Modern Australian and Italian.

At South Bank you can dine riverside and take in the majestic views across the river to the city, soak up the atmosphere of the eventful Brisbane Convention & Exhibition Centre, enjoy a dinner before a show at the Queensland Performing Arts Centre and Queensland Art Gallery, go casual or formal at Rydges Hotel or dine alfresco at one of the many eateries along the bustling Little Stanley Street.

An array of takeaway outlets is also available ranging from fish and chips and kebabs to burgers, ice-cream and pizza.

The café society is alive and well at South Bank where you can enjoy more than six different styles of coffee from the precinct's many cafes, from Merlo, Vittoria and Lavazza to Steam, Golden Espresso and Belaroma.

You don't have to look far for a stunning location to enjoy a relaxing drink either. In the centre of South Bank, The Plough Inn, a South Bank institution, is a casual location with its relaxed beer garden and picturesque balconies while Greystone's Bar in Little Stanley Street has a wine cellar to be proud of. CBD at Rydges Hotel is both stylish and casual and offers extensive beer and wine lists and menus to match.

And if you dine at any participating restaurants and spend $20 or more, parking in the Parklands Underground Car Park is free.


Shopping

A day out at South Bank would not be complete without a spot of shopping.

Fashion followers will enjoy a visit to South Bank's newest retail strip, Little Stanley Street. Opened in November 2001, the stylish retail precinct is where you will find a variety of Australian and international boutique fashion labels as well as deli items, gifts and homewares.


Markets

The South Bank Art and Craft Markets operate every Friday night from 5pm until 10pm, Saturday from 11am until 5pm and Sunday from 9am until 5pm.

Market shopping has never been more interesting or plentiful that it is now at South Bank with an interesting array of market stalls now creating a bustling marketplace in Stanley Street Plaza and along the ENERGEX Arbour every weekend.


Attractions

ENERGEX Brisbane Arbour

A one kilometre walkway, the ENERGEX Arbour winds its way through the length of the parklands at South Bank, providing a scenic route from which to enjoy all that it offers. Draped in brilliant bougainvillea, the award-winning arbour was conceived as a horticultural wonder and is the defining symbol of South Bank. Comprised of 403 individually designed, tendril-like columns, the ENERGEX Arbour has won a number of state and national awards, including the Urban Design in Australia Award in the year 2000.


South Bank Beach

South Bank Beach is a unique man-made beach comprising a crystal lagoon with enough water to fill five Olympic swimming pools, sparkling clean white beaches and sub-tropical trees and exotic plants.

The beach contains chlorinated fresh water that is recirculated every six hours at up to 125 litres per second. The water is pumped through two large sand filters and chemically treated before being returned back to the beach. The 4,000 cubic metres of sand is sourced from Rous Channel in Moreton Bay and 70 tonnes is added each year to the South Bank Beach.

Lawns and BBQ facilities surrounding the South Bank Beach are a popular spot for picnic lunches. South Bank Beach is patrolled by lifeguards 365 days a year, seven days a week. From December until February, lifeguards patrol from 7am until midnight daily.


Little Stanley Street

A recent addition to the lifestyle at South Bank, this award-winning retail and dining precinct has quickly become a popular part of Brisbane's thriving café society.

Chic yet casual, Little Stanley Street enjoys a village style atmosphere with its speciality shopping and relaxed and varied alfresco dining, yet its central South Bank location means it perfectly positioned to enjoy all the activity and lifestyle of the South Bank precinct.

On Friday night's the street hots up with free sidewalk salsa from 7.30pm. The popular Friday night outing sets the street sizzling and attracts more than 150 people each week.


The Parklands

The 17-hectare public parklands stretch for more than a kilometre along the banks of the Brisbane River, looking out across Brisbane's modern city skyline. The bougainvillea covered ENERGEX Arbour, sub-tropical trees and plants, lush lawns, formal gardens, rainforests and palm trees create a sub-tropical backdrop for the numerous restaurants, cafes and bars which dot the South Bank precinct. Over 175,000 shrubs and 4,000 advanced trees make up the landscape of the gardens.


Goodwill Bridge

The Goodwill Bridge opened in October 2001 links South Bank's 1km promenade to the City Botanical Gardens, allowing families and health enthusiasts alike to stroll, jog, cycle and skate between Brisbane's major inner-city parklands. This architecturally impressive structure links the southern end of South Bank, the city's Botanic Gardens and the adjoining Queensland University of Technology. With more than 60,000 pedestrians and cyclists using the bridge each week the 450 m long bridge is a major access point, not to mention a picturesque vantage point from which to enjoy spectacular views of South Bank, the City and the river.


Suncorp PiazzaA whole host of events are home to the covered, amphitheatre-styled Suncorp Piazza from international beach volleyball matches, tae kwon do and screenings of football matches to movies, concerts, corporate gala dinners and art exhibitions. Available for hire, the Suncorp Piazza's uses are limited only by the imagination.


Suncorp Superscreen

The huge 5m by 4m portable screen boasts state-of-the-art technology that enables broadcasting both day and night, indoors and outside.


Events

South Bank is where the people of Brisbane come to celebrate and, as such, hosts the city's major annual festivities including the Lord Mayor's Australia Day Celebrations, the Christmas Celebrations, New Year's Eve Celebrations and Riverfestival.


Alfresco Cinema

Enjoy free movies under the stars at South Bank. Held every autumn, the precinct's alfresco cinema series has become one of its trademarks with around 1000 people turning out each night of the season to enjoy the free movies.

Broadcast on the Suncorp Superscreen, visitors are encouraged to bring a blanket, friends and family and enjoy free screenings of recent release movies.

The free movies are also held at other times throughout. For movie times and locations, contact the Visitor Information Centre on 3867 2051.


Recreational Activities

South Bank's idyllic riverside location also makes it an appealing exercise and recreation setting. More and more people are incorporating South Bank into their regular exercise regimes whether it's running, walking, swimming, cycling or rollerblading.

The loop from South Bank, Kangaroo Point and across the Goodwill Bridge has become on of Brisbane's most popular with cyclists, joggers, walkers and rollerbladers alike.

South Bank also offers a range of free exercise activities through its ENERGEX Healthy Lifestyle program which includes free aqua fitness, tai chi, yoga and cycling programs. For further information, telephone the Visitor Information Centre on 3867 2051.


Aquatic Action

South Bank's riverside location also makes it the ideal venue for range of water activities - from dragon boating, rowing and outriggers to water skiing and canoeing.

Throughout the year many aquatic sports competitions, both participatory and spectator, are held on the Brisbane River in front of South Bank. These range from Surf Life Saving competitions to corporate regattas.

To get involved and find out more, contact the Visitor Information Centre on 3867 2051.

The activation of the river is a priority of South Bank which means more river activity is planned in the future.


Cruising

Taking a tour of the city by boat is easy from South Bank where there are three river tours to enjoy.

River City Cruises:

Started in May 2003, River City Cruises offers a river experience with a difference.

Step on board this 1½ cruise on the MV Neptune and you are promised much for than a relaxing cruise up the river, you'll also get a stunning tour of the city and a history lesson of our city and, particularly, its river.

An amusing commentary, set to traditional bush and colonial music, highlights some of the city's features and landmarks, and details their remarkable history - some of which is very surprising.

On board, the ship's captain/ owner Bob McCrorie points out the present day features and tells a few amusing tales.

River City Cruises departs from its South Bank home, the river lookout opposite the Nepalese Pagoda, daily at 10am, 12pm, 2pm and 4pm. In the warmer months, it will also offer 6pm and 8pm tours. The cruise journeys to Breakfast Creek before and returns to South Bank.

The MV Neptune is also available for hire for chartered tours.

Dining options are also available on Board with the menu ranging from filos, pies and lasagne to snacks and refreshments.

To book, telephone Rosemary or Bob on 0428 278 473, alternatively, you can simply turn up. Cost is $15 for adults, $10 concessions and $40 for a family.


Queensland Maritime Museum:

At our wharf see the powerful steam tug Forceful, built in 1925 and now preserved as a working vessel making regular trips down the Brisbane River to Moreton Bay. However, currently she is under repair for approximately 6 months.
Forceful is often open to visitors for inspection. Check at reception.
For steaming dates, prices and all other inquiries please telephone 07 3844 5361 during business hours or email.


Kookaburra Queen

A hearty appetite is definitely the order of the day on board the Kookaburra River Queens, which travel the Brisbane River every day.

The classic paddle wheelers offer a dining experience with a difference, not to mention a tasty way to take in the beauty of our city.

Constructed in 1996 and 1998, the two Kookaburra River Queens are a hospitable river tours with dining very much a part of their river experience.

Lunchtime cruises depart South Bank at 11.30am and return at 1.30pm. Sit back in the opulent surrounds of a bygone era and choose from one of the three lunchtime dining offers. Tuck into a three-course, hot and cold buffet for $40 per person, a seafood platter teamed with the buffet for $65 per person or for smaller appetites Devonshire tea, complete with scones, jam and cream for $25 per person.

To enjoy the full river experience, lunchtime cruises are accompanied by a chatty commentary of the history of the river and its landmarks.

At dinner time the city and the cruises take on a different feel. Fun and festive, rich and romantic, at night the Kookaburra River Queens replace their commentary with live music and very quickly the dance floor is filled.

Enjoy the cruise and hot and cold, three-course buffet dinner for $56 from Monday to Thursday and Sunday, $62 Friday and Saturday. The cruise and seafood platter and buffet meal is $72 Monday to Thursday and Sunday and $75 on Friday and Saturday nights.

Each paddle wheeler can cater for up to 350 people, making them ideal for special occasions.

To book for any of the cruises, telephone 3221 1300 or visit www.kookaburrariverqueens.com


Cultural Activities

The South Bank Precinct is home to the Queensland Performing Arts Complex, Queensland Art Gallery, State Library of Queensland, Queensland Museum, Brisbane Convention and Exhibition Centre (BCEC), and the Greater Union Hoyt's South Bank Cinemas.

The $260 million Millennium Arts Development, at the northern end of South Bank, is planned for completion in 2005 and will further complement the South Bank product adding to the already strong cultural and educational offerings.


Educational Facilities

South Bank TAFE, Griffith University's Queensland Conservatorium of Music, Griffith University's Queensland College of Art, the Queensland Academy of Sport, the University of Canberra Brisbane Campus and a number of secondary schools are situated in the South Bank precinct.

Griffith University's Queensland Conservatorium is Australia's leading tertiary music institution, with an international reputation for excellence in conservatoire training and contemporary music education. As the home to Opera Queensland the $40 million Conservatorium includes a 650 seat theatre, a 200 seat recital hall, professional recording and music technology facilities, teaching studios, rehearsal rooms and performance spaces.

Griffith University's Queensland College of Art offers degrees in design, visual arts, photography, screen production and animation at an undergraduate level.

The South Bank Institute of TAFE offers courses in business management, information technology, health and fitness, commerce, tourism, hospitality and multimedia to more than 30,000 Australian and International students.

The first satellite campus of the University of Canberra has opened at South Bank providing students with educational leadership and access to many Canberra-based services through the University's extensive and comprehensive on-line network.

With the establishment of the Goodwill Bridge linking South Bank with the Queensland University of Technology and the City Botanical Gardens students to QUT can cycle or walk across from South Bank to attend classes. QUT offers both undergraduate and postgraduate degrees in Arts, Built Environment and Engineering, Business, Education, Health, Information Technology, Law and Science.

For details on South Bank's multitude of events, please refer to their website: www.south-bank.net.au

South Bank building,
Ph: (07) 3840 7666, Fax: (07) 3840 7840


THE QUEENSLAND MARITIME MUSEUM

Stanley and Sidon Sts, South Brisbane, Q. 4101
Open 9:30am to 5:00pm, Seven Days a week


QUEENSLAND SCIENCENTRE
Hands-on activities for children and adults. Open every day except Christmas Day 10am - 5pm. 110 George St, Brisbane (07) 3220 0166


ST HELENA, Queensland's First Prison
Experience 19th Century prison life with St. Helena Island's dramatised day or night tours.
Ph (07) 3396 3994, Fax (07) 3393 3726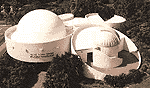 Sir Thomas Brisbane Planetarium

SIR THOMAS BRISBANE PLANETARIUM
Mt Coot-tha Rd, Toowong, Brisbane +61 7 3403 8888


SUNSHINE COAST
Located one hour north of Brisbane, includes Big Pineapple, Noosa, Mooloolaba, Underwater World, beautiful hinterland drives and towns as well as famous surfing beaches.

THE STATE LIBRARY OF QUEENSLAND AT SOUTHBANK
Ph: +61 7 3840 7666, Fax: +61 7 3846 2421
Open Monday - Thursday, 10.00am - 8.00pm (except public holidays), Friday - Sunday, 10.00am - 5 pm, Public Holidays, 10.00am - 5 pm


Underwater World on
the Sunshine Coast

UNDERWATER WORLD MOOLOOLABA
Experience the wonders of the Great Barrier Reef
in all its vibrant glory with colourful
coral gardens and a kaleidoscope of tropical fish. Located
on the Mooloolaba Spit, Sunshine Coast.
Open all day everyday from 9am till 6pm!!
International Infoline +61 7 5444 2255,
General Enquiries +61 7 5444 8088, Fax +61 7 5444 0293

---


Copyright © 2000