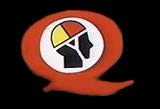 Beach Safety
Remember the Ten Commandments
of Surf Swimming: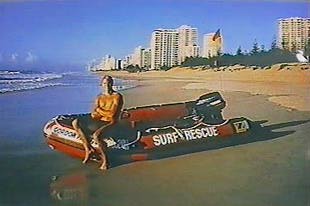 Do Not swim at beaches not patrolled by lifeguards or lifesavers.
Do Not bathe outside the red and yellow flags which mark the safe swimming area.
Do Not bathe directly after a meal or under the influence of alcohol.
Do Not bathe when beach is closed. Observe the visual sign "Danger - Reserve closed to bathing" and the red flag.
Do Not bathe where there are no safety flags in position.
Do Not get excited if caught in a current or undertow, but raise one arm up and float until help arrives.
Do Not struggle if seized with a cramp, but raise your arm for help, float and keep the affected parts of your body perfectly still.
Do Not go out far when a yellow flag is flying, it means the surf is dangerous.
Do Not bathe if unsure of surf conditions, but seek the advice of the lifeguard or lifesaver.
Do Not struggle against a rip or current, but swim diagonally across it.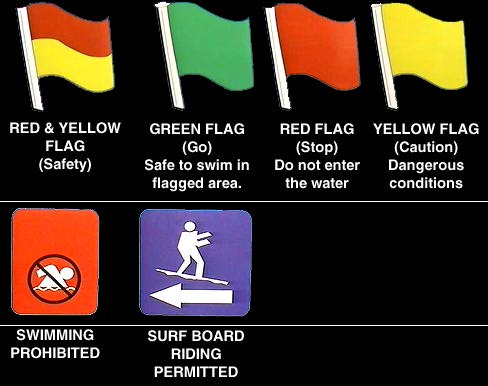 This page was produced by...

Copyright © 1995