Parks and Gardens
Free "Sunday in the Park" family entertainment is provided at popular picnic areas throughout the City. For information on performances in your area, telephone Council's Public Relations Section on 5581 7510 or tune into the radio station Coast FM 91.7.
Anzac Park and Sunken Gardens

Anzac Park and Sunken Gardens surrounds the Olympic Swimming Pool on the banks of the Broadwater at Southport. Extensive public parking is available.
Albert Park

Albert Park is on Burmuda Street at Rialto. It includes a remote control car racing track and skateboard ramps.
Evandale Park

Evandale Park surrounds the Gold Coast City Council Buildings at Bundall.
Macintosh Island Park

Macintosh Island Park is situated between the Gold Coast Highway and Main Beach. This tranquil reserve has excellent playground areas for children and barbeques.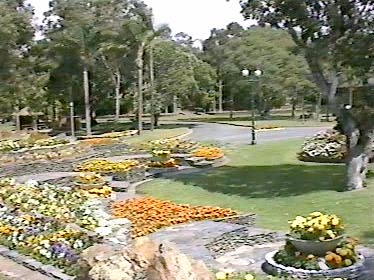 Cascade Gardens

Cascade Gardens at Gold Coast Highway, Broadbeach is a favorite picnic and barbeque spot for families.
This page was produced by...

Copyright © 1995, 1996, 1997, 1998, 1999, 2000, 2001