Walk For The Cure is a National Walkathon that raises money for medical research into a cure for diabetes. The WALK FOR THE CURE is usually held in October each year in Capital Cities around the country.

Diabetes research in Australia is among the most progressive and respected in the world, and researchers are now more certain of finding a cure than ever before.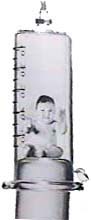 What is Diabetes?

Juvenile diabetes is a serious and chronic disease that destroys the body's ability to manufacture insulin. It's cause is unknown and sufferers require up to 4 insulin injections every day, for the rest of their lives, just to stay alive. Insulin is a treatment not a cure.
FREE HER WITH YOUR FEET

Who has Diabetes?

Over 95,000 Australians suffer from juvenile diabetes of whom 20,000 are youngsters under the age of 18. Diabetes is increasing at an alarming rate of 6% each year.


The Complications of Diabetes.

Diabetes is one of the major causes of death by disease in Australia. Heart disease, stroke, kidney disease, blindness, nerve damage and loss of limbs are just some of the complications associated with diabetes. It is also the major cause of blindness in Australia.

The Juvenile Diabetes Foundation is renowned for the fact that almost every penny earned in fund raising goes directly to research. So your pennies will really count!
How can you help?
By participating or sponsoring a walker in the WALK FOR THE CURE, you can help raise funds for Australian research that will ultimately find the cure for diabetes.

For more information, please phone either the national toll free number 1800 064 050
This page was produced by...

Copyright © 1995, 1996, 1997, 1998, 1999, 2000, 2001