So you have a great company?

But you need more exposure?

and getting it seems impossible?

The Internet is the answer!
You knew that, right?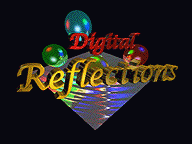 Digital Reflections can help your company take advantage of the Internet revolution, by building a high quality web site for your company.
We've built the many of the most successful web sites for mining companies, including Arc Exploration, Goldseasrch, Nagambie Mining to name just a few.
But you shouldn't just take our word for it.
Please feel free to contact any of our clients for an independant opinion of our service and quality. Our record speaks for itself.
All of our sites are top-quality. Anything less is not worth doing.
Some of the key benefits of having Digital Reflections build your site are...
Up To Date Information
There's no point having a web site if it's not up to date.
Nothing turns an investor off your company faster than going to a web site to get the latest announcement, only to find that the site is 6 months behind. That is even worse than not having a web site at all.
Digital Reflections keeps it's sites very up-to-date, with current news, announcements, and reports - in full & NOT just PDF files which most end users can't read.
Announcements are posted the same day we get them, usually within a few minutess. Quarterly reports are posted within 1-2 days (usually within a few hours), and even annual reports are up within less than a week!
Fast Access
A slow web site makes a bad impression for your company, and will not be popular.
We pride ourselves on producing some of the fastest sites in the world. And that's no idle boast.
We carefully optimize all graphics to minimize file size without compromizing on quality. This is essential for users with modems... we squeeze as much content as possible into that 5 KB/sec :-)
Our server's Internet link is a whopping 10 Megabits, with only 1 millisecond latency to the Internet backbone! This means that users with broadband Cable or DSL links can download at speeds of several hundred KB/sec, up to over 1000 KB/sec in ideal circumstances.
The bottom line is that we are never the bottleneck, it's always either the last mile (for modem users) or the backbone itself (for Cable/DSL users).
Reliability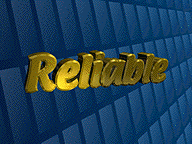 Our reliability record is exceptional. Over the past 4 years we have achieved over 99.9% uptime. That's less that 2 minutes per day, or less than 1 hour per month of downtime, which is comparable to the reliability of the power grid or the telephone network.
Most web sites run by other companies are down ten times more than this, because of software, server hardware, or network failures.
We achieve our reliability through a 'multiple redundant Internet link', and a powerful Sun SPARC server with hardware redundancy to prevent a hardware failure from bringing down the system. Naturally, the server runs Sun's Solaris operating system, which offers reliability that Windows-NT users can only cringe at.
Security
We all regularly hear about break-in's of popular sites on the television news, and recent statistics show that the average web site on the Internet today is broken into by hackers about twice per year! This is a frightening situation.
Our security record is unsurpassed. Over the past 6 years we have never been broken into, despite hundreds of attacks (including some quite serious ones).
With Digital Reflections your data is as safe as it can possibly be.
The Mining Portal
If nobody accesses a web site, does it really exist?
For your web site to actually work, you need to make sure the end users can find it and view it.
Digital Reflections is the key to this situation, because we run the Australian Mining & Exploration web site.
This site is the mining portal (like Yahoo but specifically for mining), where thousands of people go every day to find mining and exploration information, including news, announcements, share information, maps, and the index of mining companies. There is also a search engine, plus links to related areas of business such as mining plant & equipment and consulting.
You might think that just lodging your site with search engines like Yahoo and Excite is enough, but our statistics for the sites we've built show that around 80% of all the accesses come via the mining portal.
If you're a mining company, and you're not on the mining portal, you're basically lost in cyberspace. Only people who fluke onto your URL from a search engine or a letterhead will visit your site. Which means you're probably only preaching to the converted.
To give you an idea... our typical mining company web sites currently get around 5 - 10 thousand hits per month, with the more popular sites receiving significantly more. Some sites are very popular, and receive well over 100,000 hits per month.
If we build your site for you, then a full picture link on the mining portal is included free-of-charge. If someone else build's your site, then there is a significant annual fee.
For maximum exposure, you might also like to consider a banner ad on the mining portal, to get even more attention and make sure people know you're doing something important.
High-End Features
We at Digital Reflections believe in pushing the 'wheelbarrow of progress' along as fast as possible.
To this end, we try to encourage companies to use high-end and/or leading edge features on their sites, such as...


Exceptional Service
We pride ourselves on quality control, which is something sadly lacking on the web today...

We preview your Home Page on Windows, Macintosh and UNIX systems to ensure that your site looks good for all users. We make use of the Netscape and Explorer extensions to make sure that your pages look terrific on the most popular browsers. Cross-Platform compatibility is something often overlooked by budget web authoring firms, but it is critical even now, and will be even more so when set-top boxes become the dominant web access point.

We have automatic link-checking to eliminate any broken links or missing pages. Imagine! Your's will be a site without errors! It should be standard.

We review the performance and reliability of your site on a daily basis.

We even chase you up when you forget to send us that latest announcement!

You won't find a better web authoring service...



To obtain further information and an obligation-free quote,
contact Digital Reflections - email us at info@reflections.com.au


This page was produced by...

Copyright © 1999