General Information

Sun Safety
Our sun is beautiful but can be dangerous. Don't forget the 30+ Sunscreen, a broad brimmed hat and collared shirt, especially in the hours between 10am and 2pm.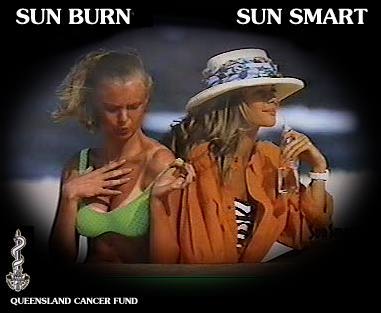 Surf Safety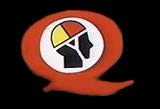 When swimming on our beaches always swim between the flags at the designated Lifesaving Clubs. The sea may look inviting but the rips and tows have taken lives. Happily we can say that if you swim between the flags our "Wonderful Bronzed Aussie Lifesavers" will be watching out for your safety at all times. Over 80 years without a drowning in a flagged area is a remarkable testimony to the service provided by the Lifesavers.
The Lifesavers are a volunteer organization who are on duty every day of the year. Sometimes however the surf just isn't safe enough for swimming. So you have to learn what the different coloured flags mean and always obey the messages they give. That way you'll have a great day. During the peak holiday times there are 29 beaches being patrolled with back up services from the Westpac Rescue Helicopter.

Always remember the Ten Commandments of Surf Swimming
Foreign Currency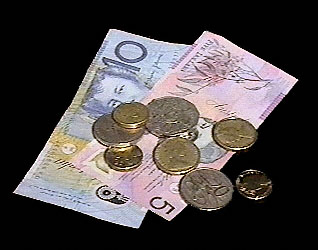 To ensure the most accurate rate of exchange visitors are advised to convert foreign currency to Australian dollars at a Bank or at financial institutions e.g. Thomas Cook, American Express or Travelex.
Thomas Cook, Surfers Paradise
Westpac, Gold Coast Hwy., Surfers Paradise
National Bank, 3200 Gold Coast Hwy., Surfers Paradise,
American Express, 21 Cavill Ave, Surfers Paradise
ANZ Bank 3232 Gold Coast Hwy Surfers Paradise
Commonwealth Banks, 3206 Gold Coast Hwy., Surfers Paradise
Tipping
Tipping is not a requirement in Australia though some people do so if they are extremely pleased with the service.
Banking
Banking Hours are Mon - Thurs 9.30am - 4.00pm, Fri 9.30am - 5.00pm at all Banks except Metway who are open Mon - Thurs 8.30am - 4.30pm, Fri 8.30am - 5.00pm, Sat 10.00am - 2.00pm. National, ANZ, Commonwealth, Westpac and Metway and most Building Societies have 24 hour Automatic Teller machines.
Electricity Standards
In Australia we use 240 volts at 50Hz
Driving Rules
Driving Rules are available at the Department of Transport Office which is situated in Surfers Paradise at Upton Street Bundall. Australians drive on the LEFT HAND SIDE OF THE ROAD.
Customs Rules
Coming Soon.
Radio and Television
Up to 9 "free to air" television channels are available from the Gold Coast, Brisbane and Northern New South Wales:

ABC (Brisbane)
ABC (NSW)
SBS
Seven (Brisbane)
Prime (Gold Coast)
Nine (Brisbane)
NBN (NSW)
Ten (Brisbane)
Ten (Gold Coast)

FM Stations available are:

BeachFM 88 (Tourist Info. Top 40)
Gold 92.5 (Music of the 60's and 70's)
SEAFM 90.9 (Top 40 Pop)
91.7 Coast FM (Providing Cool Contemporary Music with ABC Local News and Information)
4CRB 89.3 (Public/Community)
Triple J - alternative and chart music
Post Offices and Stamps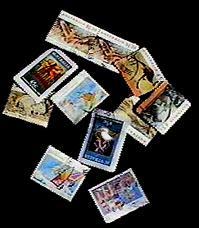 Australian Postage stamps must be used on all mail posted within Australia. Stamps can be purchased at all Post Offices or at vending machines at the Post Offices after hours. Newsagents also dispense stamps.
Major Post Offices are at:

Broadbeach Oasis on the Beach
Broadbeach Pacific Fair
Bundall 26 Crombie Avenue
Burleigh Heads 2 James Street
Coolangatta2 Griffith Street
Nerang Earl Plaza Shopping Centre
Southport Australia Fair Shopping Centre
Surfers Paradise 25 Cavill Avenue
Tweed Heads 33 Wharf Street


This page was produced by...

Copyright © 1995, 1996, 1997, 1998, 1999, 2000, 2001