Sport on The Gold Coast
Because of the fantastic climate and sunny weather the Gold Coast is a Sportspersons Paradise. There are sports & activities to cater for all, ranging from a quiet game of lawn bowls to bungee jumping or hang gliding for the more adventurous! There are numerous local sporting clubs scattered all over the coast.

There are in excess of 30 golf courses on the Gold Coast, ranging from the fun par 3 courses to some of the best International courses in the world.
The Gold Coast features many fine Lawn Bowls Clubs which operate all-year round. In winter (June -August) the Gold Coast hosts the annual Winter Bowls Carnival - one of the biggest bowls carnivals in the world and attracting more and more younger bowlers each year. If lawn bowls is not your style you may like to try ten-pin bowling which is becoming more popular.
Boating and fishing enthusiasts are catered for in every conceivable way with a large range of hire and charter boats available, enabling you to explore the protected Broadwater or try your luck game fishing or fishing the reefs. Freshwater fishing in the Hinze Dam has become very popular since the dam was stocked with several species.
Diving is becoming increasingly popular; there are several great dive sites in the waters around the Gold Coast.
Apart from the magnificent beaches where you can catch a wave - either on a board, ski or just plain body surfing - you can also try your hand at windsurfing, jet skiing, waterskiing or get a bird's eye view and go parasailing.
The Gold Coast has a national baseball team - the Cougars - who are based at the Carrara Sports Complex where the magnificent floodlights enable night games.
All codes of football including rugby league, rugby union, Aussie rules and soccer are popular on the coast with the league team playing in the national competition. The onset of summer sees the cricketers take to the fields.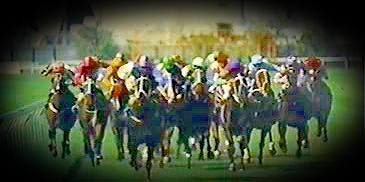 Horse racing is going from strength to strength on the Gold Coast with regular meetings held at the Gold Coast Turf Club at Bundall. Trotting is held at the Parklands Showground at Southport whilst greyhound and harness racing meetings are conducted at the Border Park Raceway, Tweed Heads.
The Australian Indy Car Grand Prix, held on the streets of Surfers Paradise, attracts world renowned drivers to do battle against the backdrop of the coast's beaches and highrise buildings. It is considered to be one of the most exciting street courses in the world.
In the hinterland, just a short drive from the coast, hang gliding, absailing, rock climbing, bushwalking, horse-riding and hot-air balloon rides are just some of the more popular sports.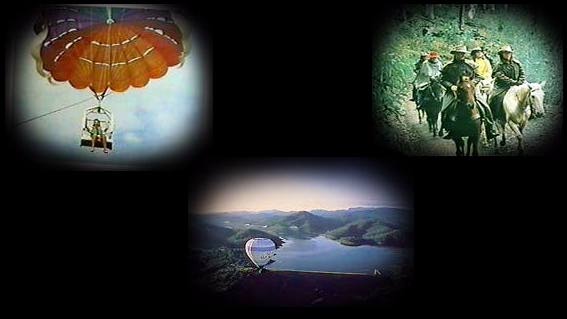 This page was produced by...

Copyright © 1995, 1996, 1997, 1998, 1999, 2000, 2001